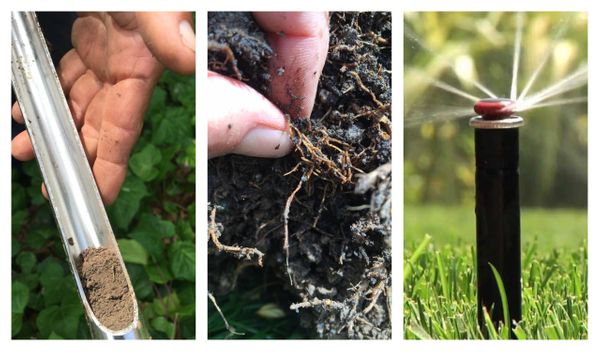 Irrigation Management
The fundamentals of garden maintenance are fine gardening, soil health, and irrigation management. Common gardening services focus on mowing and cleaning and don't have time or skills required for these deeper level services.
Irrigation management is essential requires technical skill. We have a system for managing water that starts with an inventory of your system up front followed by quarterly system checks and water budgeting for those who want more control over this precious resource, water!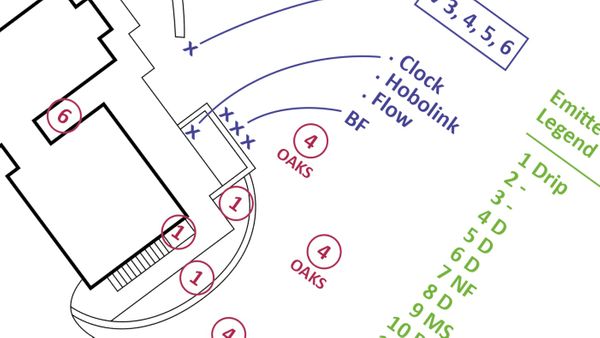 STEP 1: Irrigation Inventory & Map (REQUIRED)
The deliverable of this step is an Irrigation Map for your property as well as an Inventory of the standard parts used for your system. Map includes locations of: coverages areas for each zone/valve, emitter legend, valve boxes, water meter, backflow, irrigation clock, filters, weather station, flow meter, shutoffs, bleeder valves, junction boxes, well, fountain equipment, and other irrigation related utilities. The Irrigation Inventory lists the standard brands used for your system for valves, clock, and emitters.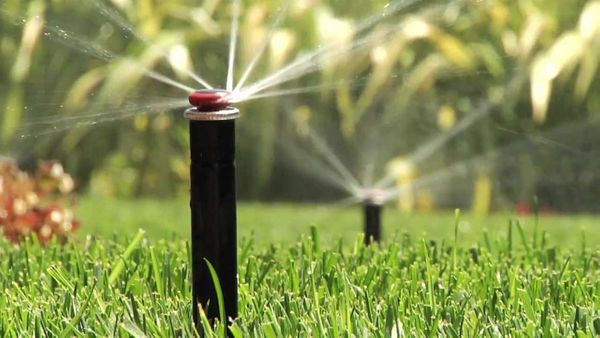 STEP 2: Irrigation Check
Irrigation Checks are recommended in Spring, Summer, and Fall. Winter is our rainy season so systems are typically off. We check for leaks, make sure every zone/valve turns on and off properly, and clean all filters.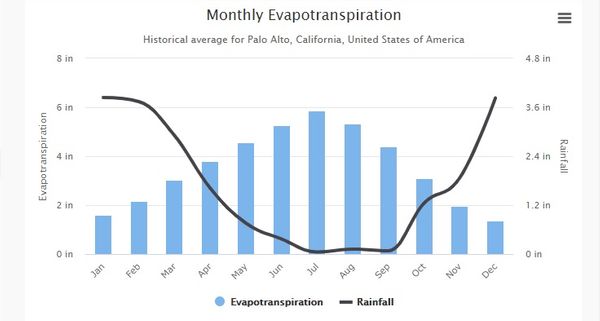 Step 3: Programming & Water Budgeting (Optional)
This step requires a smart irrigation clock with flow meter. We create a month by month water budget for your garden based on average weather data for your location.