Ruskin Gardens has been designing and managing award-winning gardens up and down the Peninsula for over 30 years. We are trusted by some of the most respected landscape architects and designers in the area to uphold their aesthetic vision as the garden matures over time. We provide our clients horticulturally informed feedback about what is working and what can be improved, always with an eye for the original design intent.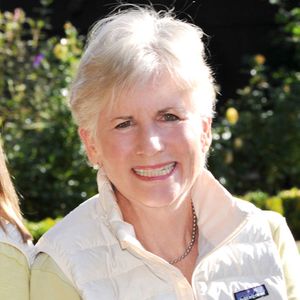 Debby Ruskin, Founder
Debby Ruskin started Ruskin Gardens Co. in the 1970s as a young mother. She has designed hundreds of gardens in Silicon Valley and is beloved by clients and colleagues. Her gardens are people centric, typically traditional in style, with an emphasis on regionally appropriate water-wise planting. Debby completed a certificate in Landscape Architecture from UC Berkeley in 1990 and in Ornamental Horticulture from Foothill College in 1992. She served on the region and national boards of the Association of Professional Landscape Designers (APLD).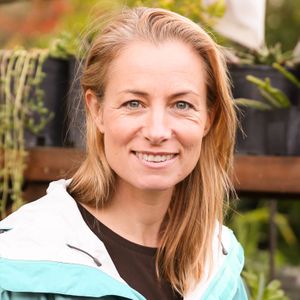 Amy Palmer, President
Amy joined her mother in the family business as a landscape design apprentice in 2000. She started the maintenance side of the business in 2001 after seeing so many of her mothers gardens falling apart from a lack of care. Amy is a licensed landscape contractor, certified irrigation manager, has a B.S. in Physics from UCLA, and is fluent in Spanish. Her background in business systems and software development gives the business a technical edge.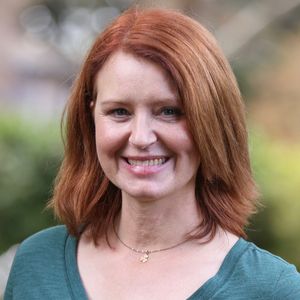 Jennifer Simmons, Vice President
Jenn, is a third generation, San Jose, CA native. Growing up amongst the orchards of Santa Clara Valley, in a family that loved gardening. Her personal passion was inevitable and cultivated. Jenn enrolled at and graduated from Foothill College in 2013 with an AS in Environmental Horticulture. Jenn began at Ruskin Gardens as an intern in 2011 and is the Operations Manager and Senior Garden Manager. Amongst her talents are designing colorful containers, plant border design and maintenance, pruning, control of plant pests and disease, managing the crews and expert client communication. With almost 20 years of experience, Jenn has transformed Ruskin Gardens Estate Garden Maintenance with Amy and Debbie for over 6 years.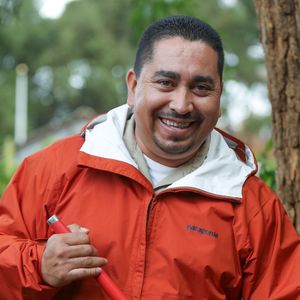 Rene Hernandez, Maintenance Manager
Rene has been a dedicated employee, Supervisor, and Manager since 2005.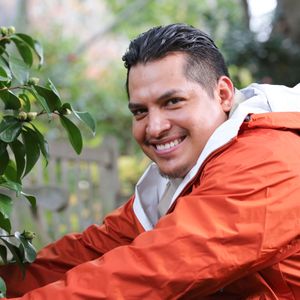 Alfredo Gonzalez, Irrigation Manager
Alfredo joined us in 2008 and is lead for enhancement projects and irrigation.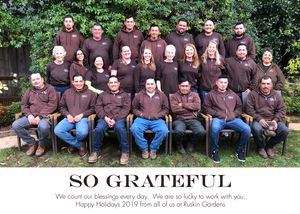 Our Crew
We are so grateful to this hardworking and dedicated group of people! Us, as of 2018...